Conflict Management and Negotiation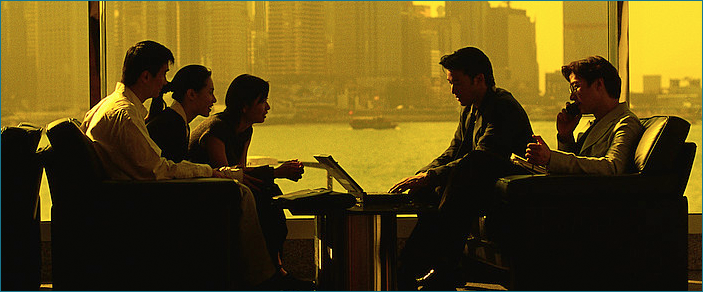 Conflict Management and Negotiation
The following course in Conflict Management and Negotiation is provided in its entirety by Atlantic International University's "Open Access Initiative " which strives to make knowledge and education readily available to those seeking advancement regardless of their socio-economic situation, location or other previously limiting factors. The University's Open Courses are free and do not require any purchase or registration, they are open to the public.
The course in Conflict Management and Negotiation contains the following:
Lessons in video format with explaination of theoratical content.
Complementary activities that will make research more about the topic , as well as put into practice what you studied in the lesson. These activities are not part of their final evaluation.
Texts supporting explained in the video.
The Administrative Staff may be part of a degree program paying up to three college credits. The lessons of the course can be taken on line Through distance learning. The content and access are open to the public according to the "Open Access" and " Open Access " Atlantic International University initiative. Participants who wish to receive credit and / or term certificate , must register as students.
Lesson 1: Introduction

Negotiation occurs in business, non-profit organizations, government branches, legal proceedings, among nations and in personal situations such as marriage, divorce, parenting, and everyday life. The study of the subject is called negotiation theory. Professional negotiators are often specialized, such as union negotiators, leverage buyout negotiators, peace negotiators, hostage negotiators, or may work under other titles, such as diplomats, legislators or brokers.
Video Conference
Lecture Materials
Exam
Lesson 2: Method of win-win negotiation
What Is Win-Win Negotiation? Ever heard someone say that they 'gave away the farm'? Despite our best intentions, we sometimes negotiate too much value away to arrive at an agreement. Even when we go into our talks with high motivations and a grandiose, exuberant spirit of cooperation, we have to be wary and dip our toes cautiously into the waters to make sure we aren't about to be devoured by a grinning and hungry shark. Today, many of us hear that win-win negotiations are all the rage. Academia has in more recent times married win-win to principled negotiation.
Video Conference
Lecture Materials
Exam
Lesson 3: Elements of power stations of "Culture for peace"
One of the biggest stumbling blocks encountered by a negotiator is to clearly understand the real issues as the root cause and basis for the negotiation in the first place. All too many times, negotiators take insufficient time to clearly identify and frame the problem or issues to be resolved and negotiated. This is the crucial first step to any negotiation. If this first phase of the negotiation process is not addressed properly, than it is quite likely that the rest the whole negotiation process will unravel because the core issues were not properly understood at the outset.
Video Conference:
Lecture Materials

Exam
Lesson 4: Cerebral DOMINANCE and conflict

Motivation, management, communications, relationships - focused on yourself or others - are a lot more effective when you understand yourself, and the people you seek to motivate or manage or develop or help. Understanding personality is also a key to unlocking elusive human qualities, for example leadership, motivation, and empathy, whether your purpose is self-development, helping others, or any other field relating to people and how we behave.
Video Conference:
Lecture Materials

Exam
Lesson 5: Skills advanced listening
Mutual trust is a shared belief that you can depend on each other to achieve a common purpose. More comprehensively trust defined as "the willingness of a party (trustor) to be vulnerable to the actions of another party (trustee) based on the expectation that the trustee will perform an action important to the trustor, regardless of the trustor's ability to monitor or control the trustee." "People sense how you feel about them. If you want to change their attitudes toward you, change the negative attitudes you have toward them." Building relationships requires the building of trust.
Video Conference:
Lecture Materials
Exam
Lesson 6: Emotional intelligence skills in negotiating
Researchers Alice Isen and Peter Carnevale found that a positive mood leads to greater value creation. Good feelings may signal that a situation is low in risk. With little need for the vigilance associated with negative emotions, negotiators may be more willing to think creatively. By contrast, researchers historically have found that anger is more likely to be associated with value claiming. But anger can actually hinder this process. In a 1997 study, Keith Allred, John Mallozzi, Fusako Matsui, and Christopher Raia found more complex results regarding the effects of anger and compassion on negotiation processes and outcomes.
Video Conference:
Lecture Materials
Exam
Lesson 7: Strategies and tactics of the negotiation process

How to Balance Power in Conflict. Power struggles frequently make their way into our personal interactions and cause conflict. Trying to one-up someone or put them down is never constructive, just as allowing someone to devalue you or overpower you is never constructive. These destructive behaviors can lead to downward spirals both in our relationships and our general conflicts. Instead of engaging in a power struggle, try to balance power relationships, so that each person comes out with their values and self-respect intact.
Video Conference:
Lecture Materials
Exam
Lesson 8: Keys to effective decision-making
Effective leaders go through six steps as part of their decision-making process. It's very similar to skiers on a giant slalom. They're met with different obstacles — a series of gates — and as they get closer to the bottom of the hill, they're typically moving increasingly faster, trying to navigate the gates without missing any. Similarly, when making decisions, the deeper you get into the process, the faster you're moving and the easier it is to skip steps.
Video Conference:
Lecture Materials
Exam
Lesson 9: PROPER MANAGEMENT OF OBJECTIONS
Sometimes when negotiating , there are objections. But an objection isn't necessarily a bad thing. It often means your prospect is interested in your offer. There are negotiation strategies for overcoming objections. And in addition to solving these problems objections can be avoided in the first place. But as you develop more as a salesperson you come to incorporate them and make effective negotiations.
Video Conference:
Lecture Materials
Exam
Lesson 10: Culture of the capacity to influence or PERSUADE large public
Group decision making is a type of participatory process in which multiple individuals acting collectively, analyze problems or situations, consider and evaluate alternative courses of action, and select from among the alternatives a solution or solutions. The number of people involved in group decision-making varies greatly, but often ranges from two to seven. The individuals in a group may be demographically similar or quite diverse.
Video Conference:
Lecture Materials
Exam
We understand how busy adults do not have time to go back to school. Now, it's possible to earn your degree in the comfort of your own home and still have time for yourself and your family. The Admissions office is here to help you, for additional information or to see if you qualify for admissions please contact us. If you are ready to apply please submit your Online Application and paste your resume and any additional comments/questions in the area provided. (Online Application) (Request Info)
Atlantic International University
800-993-0066 (Gratis en EUA)
808-924-9567 (Internacional)