Introduction to Business Administration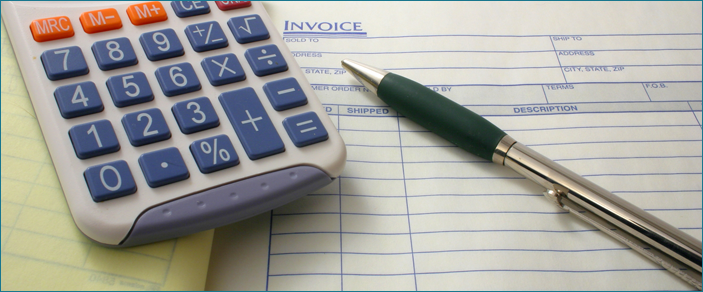 Financial Planning and control
The following course in Financial Planning and control is provided in its entirety by Atlantic International University's "Open Access Initiative " which strives to make knowledge and education readily available to those seeking advancement regardless of their socio-economic situation, location or other previously limiting factors. The University's Open Courses are free and do not require any purchase or registration, they are open to the public.
The course in Financial Planning and control contains the following:
Lessons in video format with explaination of theoratical content.
Complementary activities that will make research more about the topic , as well as put into practice what you studied in the lesson. These activities are not part of their final evaluation.
Texts supporting explained in the video.
The Administrative Staff may be part of a degree program paying up to three college credits. The lessons of the course can be taken on line Through distance learning. The content and access are open to the public according to the "Open Access" and " Open Access " Atlantic International University initiative. Participants who wish to receive credit and / or term certificate , must register as students.
Lesson 1: Finance

Finance is a field closely related to accounting that deals with the allocation of assets and liabilities over time under conditions of certainty and uncertainty. Finance also applies and uses the theories of economics at some level. Finance can also be defined as the science of money management. A key point in finance is the time value of money, which states that purchasing power of one unit of currency can vary over time. Finance aims to price assets based on their risk level and their expected rate of return. Finance can be broken into three different sub-categories: public finance, corporate finance and personal finance.
Video Conference
Lecture Materials

Lesson 2: Budget
A budget is a quantitative expression of a plan for a defined period of time. It may include planned sales volumes and revenues, resource quantities, costs and expenses, assets, liabilities and cash flows. It expresses strategic plans of business units, organizations, activities or events in measurable terms.
Lecture Materials
Lesson 3: Budget crisis and Budget Day
A budget crisis is an informal name for a situation in which the legislative and the executive in a presidential system deadlock and are unable to pass a budget. In presidential systems, the legislature has the power to pass a budget, but the executive often has a veto in which there are insufficient votes in the legislature to override. If no emergency provisions are made for the government's budget, a budget crisis may develop into a government shutdown in which the government temporarily suspends non-essential services until a budget is passed.
Video Conference:
Lecture Materials

Lesson 4: Government budget balance
A government budget is a government document presenting the government's proposed revenues and spending for a financial year. The government budget balance, also alternatively referred to as general government balance, public budget balance, or public fiscal balance, is the overall difference between government revenues and spending. A positive balance is called a government budget surplus, and a negative balance is a government budget deficit. A budget is prepared for each level of government (from national to local) and takes into account public social security obligations.
Video Conference:
Lecture Materials

Lesson 5: Wealth management
Wealth management as an investment-advisory discipline incorporates financial planning, investment portfolio management and a number of aggregated financial services. High-net-worth individuals (HNWIs), small-business owners and families who desire the assistance of a credentialed financial advisory specialist call upon wealth managers to coordinate retail banking, estate planning, legal resources, tax professionals and investment management.
Lecture Materials
Lesson 6: Profit model
The profit model is the linear, deterministic algebraic model used implicitly by most cost accountants. Starting with, profit equals sales minus costs, it provides a structure for modeling cost elements such as materials, losses, multi-products, learning, depreciation etc. It provides a mutable conceptual base for spreadsheet modelers. This enables them to run deterministic simulations or 'what if' modelling to see the impact of price, cost or quantity changes on profitability.
Lecture Materials
Exam
Lesson 7: Pro forma
The term pro forma (Latin for "as a matter of form" or "for the sake of form") or adjective "pro-forma" is most often used to describe a practice or document that is provided as a courtesy and/or satisfies minimum requirements, conforms to a norm or doctrine, tends to be performed perfunctorily and/or is considered a formality.
Lecture Materials
Lesson 8: Incentive program
An incentive program is a formal scheme used to promote or encourage specific actions or behavior by a specific group of people during a defined period of time. Incentive programs are particularly used in business management to motivate employees and in sales to attract and retain customers. Scientific literature also refers to this concept as pay for performance.
Lecture Materials
Lesson 9: Internal control
Internal control, as defined in accounting and auditing, is a process for assuring achievement of an organization's objectives in operational effectiveness and efficiency, reliable financial reporting, and compliance with laws, regulations and policies. A broad concept, internal control involves everything that controls risks to an organization.
Lecture Materials
Lesson 10: Center for Audit Quality
The Center for Audit Quality (CAQ) is an autonomous public policy organization dedicated to enhancing investor confidence and public trust in the global capital markets. The CAQ fosters high quality performance by public company auditors, convenes and collaborates with other stakeholders to advance the discussion of critical issues requiring action and intervention, and advocates policies and standards that promote public company auditors' objectivity, effectiveness and responsiveness to dynamic market conditions.
Lecture Materials
We understand how busy adults do not have time to go back to school. Now, it's possible to earn your degree in the comfort of your own home and still have time for yourself and your family. The Admissions office is here to help you, for additional information or to see if you qualify for admissions please contact us. If you are ready to apply please submit your Online Application and paste your resume and any additional comments/questions in the area provided. (Online Application) (Request Info)
Atlantic International University
800-993-0066 (Gratis en EUA)
808-924-9567 (Internacional)