Group Dynamics Course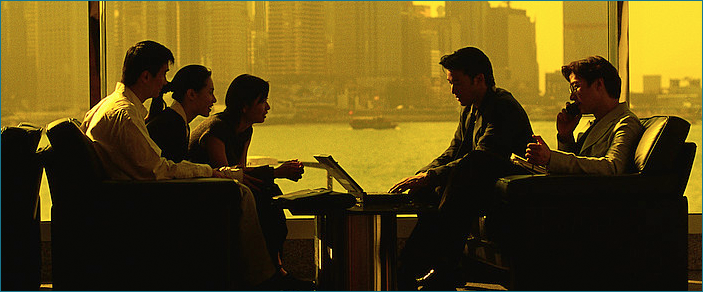 Group Dynamics
The following course in Group Dynamics is provided in its entirety by Atlantic International University's "Open Access Initiative " which strives to make knowledge and education readily available to those seeking advancement regardless of their socio-economic situation, location or other previously limiting factors. The University's Open Courses are free and do not require any purchase or registration, they are open to the public.
The course in Group Dynamics contains the following:
Lessons in video format with explaination of theoratical content.
Complementary activities that will make research more about the topic , as well as put into practice what you studied in the lesson. These activities are not part of their final evaluation.
Texts supporting explained in the video.
The Administrative Staff may be part of a degree program paying up to three college credits. The lessons of the course can be taken on line Through distance learning. The content and access are open to the public according to the "Open Access" and " Open Access " Atlantic International University initiative. Participants who wish to receive credit and / or term certificate , must register as students.
Lesson 1: Group Dynamics

Group dynamics can be defined as a system of behaviors and psychological processes occurring within a social group (intragroup dynamics), or between social groups (intergroup dynamics). The study of group dynamics can be useful in understanding decision-making behavior, tracking the spread of diseases in society, creating effective therapy techniques, and following the emergence and popularity of new ideas and technologies. Group dynamics are at the core of understanding racism, sexism, and other forms of social prejudice and discrimination. These applications of the field are studied in psychology, sociology, anthropology, political science, epidemiology, education, social work, business, and communication studies.
Video Conference
Lecture Materials

Exam
Lesson 2: Intragroup & Intergroup Dynamics
Intragroup dynamics, also referred to as in group, within-group, or commonly just 'group dynamics' are the underlying processes that give rise to a set of norms, roles, relations, and common goals that characterize a particular social group. Examples of groups include religious, political, military, and environmental groups, sports teams, work groups, and therapy groups. Amongst the members of a group, there is a state of interdependence, through which the behaviors, attitudes, opinions, and experiences of each member are collectively influenced by the other group members. In many fields of research, there is an interest in understanding how group dynamics influence individual behavior, attitudes, and opinions.
Lecture Materials
Exam
Lesson 3: Family Therapy
Family therapy, also referred to as couple & family therapy, marriage & family therapy, family systems therapy, and family counseling, is a branch of psychotherapy that works with families and couples in intimate relationships to nurture change and development. It tends to view change in terms of the systems of interaction between family members. It emphasizes family relationships as an important factor in psychological health. The different schools of family therapy have in common a belief that, regardless of the origin of the problem, and regardless of whether the clients consider it an individual or family issue, involving families in solutions often benefits clients. This involvement of families is commonly accomplished by their direct participation in the therapy session.
Video Conference:
Lecture Materials

Exam
Lesson 4: Group Psychotherapy
Group psychotherapy or group therapy is a form of psychotherapy in which one or more therapists treat a small group of clients together as a group. The term can legitimately refer to any form of psychotherapy when delivered in a group format, including Cognitive Behavioral Therapy or Interpersonal Therapy, but it is usually applied to psychodynamic group therapy where the group context and group process is explicitly utilized as a mechanism of change by developing, exploring and examining interpersonal relationships within the group. The broader concept of group therapy can be taken to include any helping process that takes place in a group, including support groups, skills training groups (such as anger management, mindfulness, relaxation training or social skills training), and psycho-education groups. Other, more specialized forms of group therapy would include non-verbal expressive therapies such as art therapy, dance therapy, or music therapy.
Video Conference:
Lecture Materials

Exam
Lesson 5: The Family Structure
The traditional family structure in the United States is considered a family support system involving two married individuals providing care and stability for their biological offspring. However, this two-parent, nuclear family has become less prevalent, and alternative family forms have become more common. The family is created at birth and establishes ties across generations. Those generations, the extended family of aunts, uncles, grandparents, and cousins, can hold significant emotional and economic roles for the nuclear family.
Lecture Materials
Exam
Lesson 6: The Sociology of Georg Simmel
Georg Simmel was a German sociologist, philosopher, and critic. Simmel was one of the first generation of German sociologists: his neo-Kantian approach laid the foundations for sociological anti-positivism, asking 'What is society?' in a direct allusion to Kant's question 'What is nature?', presenting pioneering analyses of social individuality and fragmentation. For Simmel, culture referred to the cultivation of individuals through the agency of external forms which have been objectified in the course of history. Simmel discussed social and cultural phenomena in terms of forms and contents with a transient relationship; form becoming content, and vice versa, dependent on the context. In this sense he was a forerunner to structuralist styles of reasoning in the social sciences. With his work on the metropolis, Simmel was a precursor of urban sociology, symbolic interactionism and social network analysis.
Lecture Materials
Exam
Lesson 7: Group Behavior

Group behavior in sociology refers to the situations where people interact in large or small groups. The field of group dynamics deals with small groups that may reach consensus and act in a coordinated way. Groups of a large number of people in a given area may act simultaneously to achieve a goal that differs from what individuals would do acting alone, called herd behavior. A large group, crowd or mob, is likely to show examples of group behavior when people gathered in a given place and time act in a similar way for example, joining a protest or march, participating in a fight or acting patriotically.
Lecture Materials
Exam
Lesson 8: Social Tuning
Social tuning, the process whereby people adopt another person's attitudes, is cited by social psychologists to demonstrate an important lack of people's conscious control over their actions. The process of social tuning is particularly powerful in situations where one person wants to be liked or accepted by another person or group. However, social tuning occurs both when people meet for the first time, as well as among people who know each other well. Social tuning occurs both consciously and subconsciously. As research continues, the application of the theory of social tuning broadens. Social psychology bases many of its concepts on the belief that a person's self- concept is shaped by the people with whom he or she interacts. Social tuning allows people to learn about themselves and the social world through their interactions with others. People mold their own views to match those of the people surrounding them through social tuning in order to develop meaningful relationships. These relationships then play an integral role in developing one's self-esteem and self-concept.
Lecture Materials
Exam
Lesson 9: Interpersonal Relationships
An interpersonal relationship is a strong, deep, or close association or acquaintance between two or more people that may range in duration from brief to enduring. This association may be based on inference, love, solidarity, regular business interactions, or some other type of social commitment. Interpersonal relationships are formed in the context of social, cultural and other influences. The context can vary from family or kinship relations, friendship, marriage, relations with associates, work, clubs, neighborhoods, and places of worship. They may be regulated by law, custom, or mutual agreement, and are the basis of social groups and society as a whole. The study of interpersonal relationships involves several branches of the social sciences, including such disciplines as sociology, psychology, anthropology, and social work. Interpersonal skills are vital when trying to develop a relationship with another person.
Lecture Materials
Exam
Lesson 10: Team Effectiveness & Organizational Climate
Team effectiveness (also referred to as group effectiveness) is the capacity that a team has to accomplish the goals or objectives administered by an authorized personnel or the organization. A team is a collection of individuals who are interdependent in their tasks, who share responsibility for outcomes, and view themselves as a unit embedded in an institutional or organizational system which operates within the established boundaries of that system. Teams and groups have established a synonymous relationship within the confines of processes and research relating to their effectiveness (i.e. group cohesiveness, teamwork) while still maintaining their independence as two separate units, as groups and their members are independent of each other's role, skill, knowledge or purpose versus teams and their members, who are interdependent upon each other's role, skill, knowledge and purpose.
Lecture Materials
Exam
We understand how busy adults do not have time to go back to school. Now, it's possible to earn your degree in the comfort of your own home and still have time for yourself and your family. The Admissions office is here to help you, for additional information or to see if you qualify for admissions please contact us. If you are ready to apply please submit your Online Application and paste your resume and any additional comments/questions in the area provided. (Online Application) (Request Info)
Atlantic International University
800-993-0066 (Gratis en EUA)
808-924-9567 (Internacional)