Human Factor II Course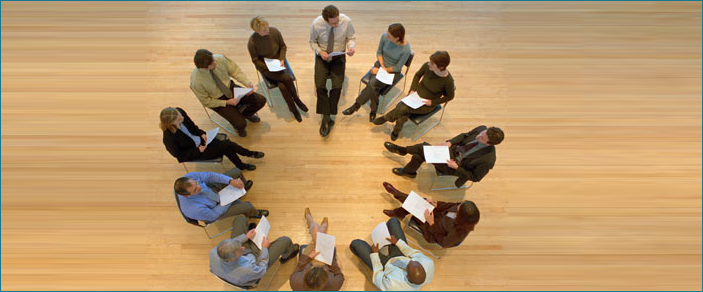 Human Factor II
The following course in Human Factor II is provided in its entirety by Atlantic International University's "Open Access Initiative " which strives to make knowledge and education readily available to those seeking advancement regardless of their socio-economic situation, location or other previously limiting factors. The University's Open Courses are free and do not require any purchase or registration, they are open to the public.
The course in Human Factor II contains the following:
Lessons in video format with explaination of theoratical content.
Complementary activities that will make research more about the topic , as well as put into practice what you studied in the lesson. These activities are not part of their final evaluation.
Texts supporting explained in the video.
The Administrative Staff may be part of a degree program paying up to three college credits. The lessons of the course can be taken on line Through distance learning. The content and access are open to the public according to the "Open Access" and " Open Access " Atlantic International University initiative. Participants who wish to receive credit and / or term certificate , must register as students.
Lesson 1: Job Analysis

Job Analysis is a process to identify and determine in detail the particular job duties and requirements and the relative importance of these duties for a given job. Job Analysis is a process where judgments are made about data collected on a job.
The Job; not the person An important concept of Job Analysis is that the analysis is conducted of the Job, not the person. While Job Analysis data may be collected from incumbents through interviews or questionnaires, the product of the analysis is a description or specifications of the job, not a description of the person.
Video Conference
Lecture Materials

Exam
Lesson 2: JOB DESCRIPTION
A Job Description is one of the most important pieces of documents for someone who is venturing into a new field of work. As the title very well implies, a job description basically describes in detail what the job expects from you. It states the main duties and responsibilities to be fulfilled in the course of your tenure in that particular profile.
Lecture Materials
Exam
Lesson 3: JOB PERFORMANCE
While SMART goals are important, remember that you are judged on both goals and competencies. Goals define what an employee is tasked with achieving throughout the performance cycle, while competencies define how an employee completes his or her goals and day-to-day activities. Goals and competencies are not mutually exclusive, but are two halves of an effective whole. Here are some tips to help ensure that you are effective in both goals and competencies.
Video Conference:
Lecture Materials

Exam
Lesson 4: JOB PROMOTION
The type of company you work for can determine your potential for promotion. When applying for jobs, seek out companies with opportunity for advancement. You don't have to work for a huge corporation, although these usually offer plenty of promotion possibilities at any given time, but you do want to look for a company that has enough going on so that you can be assured you're not running into a dead end. Preferably this company will be doing well and growing, though many companies, especially very large ones, tend to grow in cycles.
Video Conference:
Lecture Materials

Exam
Lesson 5: PAYMENT MECHANISMS
The payment mechanism lies at the heart of the PPP contract. The primary purpose of the payment mechanism is to remunerate the PPP Company sufficiently for it to be willing to enter into the PPP contract and provide the service. The payment mechanism is the principal means for allocating risks and providing incentives in the PPP contract.
Lecture Materials
Exam
Lesson 6: WAGE ADMINISTRATION
Nonexempt Staff—All regular full-time and regular part-time classified nonexempt staff must record hours worked, vacation, sick, personal time, compensatory time taken, and holiday and recess time. At the end of each workweek, the supervisor and nonexempt staff member must review the weekly time card to certify that the time recorded is accurate.
Lecture Materials
Exam
Lesson 7: LABOR RELATIONS

The denial by some employers of the right of employees to organize and the refusal by some employers to accept the procedure of collective bargaining lead to strikes and other forms of industrial strife or unrest, which have the intent or the necessary effect of burdening or obstructing commerce by (a) impairing the efficiency, safety, or operation of the instrumentalities of commerce; (b) occurring in the current of commerce; (c) materially affecting, restraining, or controlling the flow of raw materials or manufactured or processed goods from or into the channels of commerce, or the prices of such materials or goods in commerce; or (d) causing diminution of employment and wages in such volume as substantially to impair or disrupt the market for goods flowing from or into the channels of commerce.
Lecture Materials
Exam
Lesson 8: TERMINATION
In general, if the reason for termination is not because of discrimination on these bases, or because of the employee's protected status as a whistleblower, or because they were involved in a complaint filed under one of the laws enforced by the Department of Labor (see Whistleblower and Non-Retaliation Protections), then the termination is subject only to any private contract between the employer and employee or a labor contract between the employer and those covered by the labor contract.
Lecture Materials
Exam
Lesson 9: GLOBAL MANAGEMENT
Human resource management (HRM) is universal in terms of strategies, policies and processes. The term has gradually replaced personnelmanagement. Managing and
developing human resources in the international (global) setting is increasingly recognized as a central challenge, particularly to multinational enterprises (MNEs). Human resource management is both academic theory and a business practice that addresses the theoretical and practice techniques of managing a workforce. While the theoretical aspectsof the discipline may also be universal, the same cannot be said of its practice.

Lecture Materials
Exam
Lesson 10: ORGANIZATIONAL CULTURE
The values and behaviors that contribute to the unique social and psychological environment of an organization.
Organizational culture includes an organization's expectations, experiences, philosophy, and values that hold it together, and is expressed in its self-image, inner workings, interactions with the outside world, and future expectations. It is based on shared attitudes, beliefs, customs, and written and unwritten rules that have
been developed over time and are considered valid.
Lecture Materials
Exam
We understand how busy adults do not have time to go back to school. Now, it's possible to earn your degree in the comfort of your own home and still have time for yourself and your family. The Admissions office is here to help you, for additional information or to see if you qualify for admissions please contact us. If you are ready to apply please submit your Online Application and paste your resume and any additional comments/questions in the area provided. (Online Application
) (Request Info)
Atlantic International University
800-993-0066 (Gratis en EUA)
808-924-9567 (Internacional)