Human Resource Management course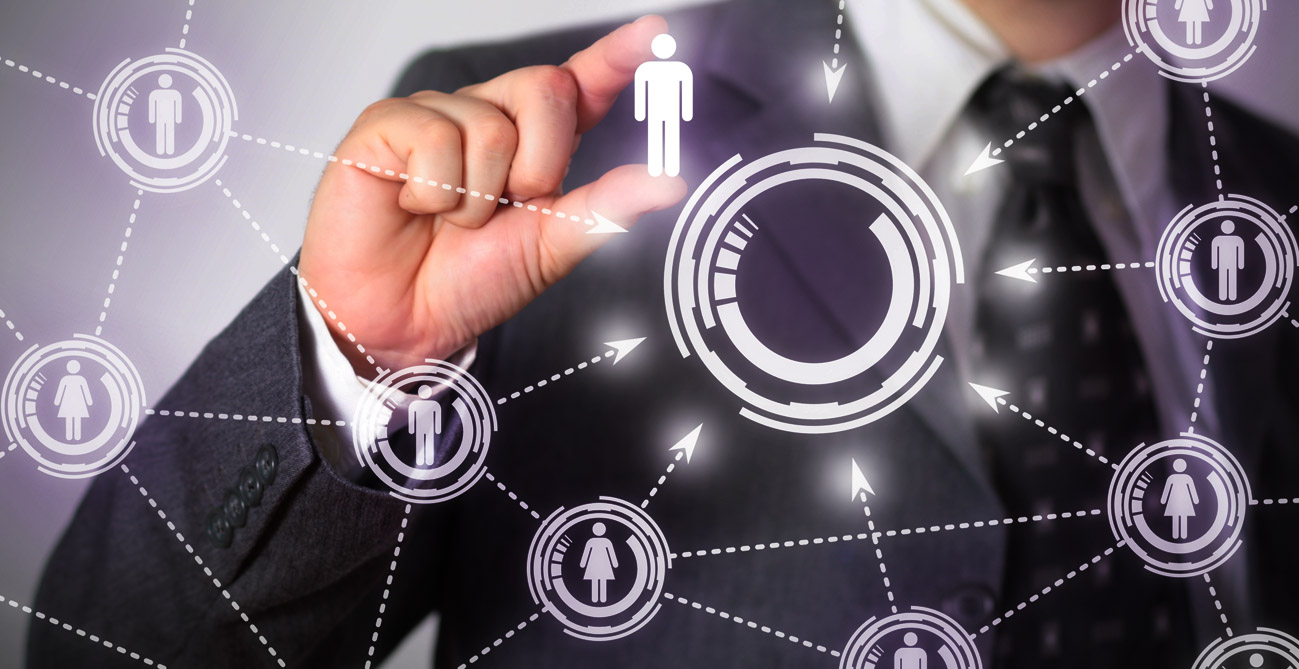 Human Resource Management
The following course in Human Resource Management is provided in its entirety by Atlantic International University's "Open Access Initiative " which strives to make knowledge and education readily available to those seeking advancement regardless of their socio-economic situation, location or other previously limiting factors. The University's Open Courses are free and do not require any purchase or registration, they are open to the public.
The course in Human Resource Management contains the following:
Lessons in video format with explaination of theoratical content.
Complementary activities that will make research more about the topic , as well as put into practice what you studied in the lesson. These activities are not part of their final evaluation.
Texts supporting explained in the video.
Evaluation questionnaire, that will grant access to the next lesson after approval.
Final exam for overall evaluation of the course.
The Administrative Staff may be part of a degree program paying up to three college credits. The lessons of the course can be taken on line Through distance learning. The content and access are open to the public according to the "Open Access" and " Open Access " Atlantic International University initiative. Participants who wish to receive credit and / or term certificate , must register as students.
Lesson 1: Concept of Human Resource Management
We all have "something to do "with human resources. While topics will be addressed from the company or institution and not from the individual, this knowledge will be helpful to all beyond the specialty or profession who possess and help address various situations related to personnel management.

The persons constituting an area of ​​Human Resources, or any other within an organization, as subordinates have bosses, and as heads will have to select subordinates, directing and understand all the aspects that make a successful institutional relationship.
Video Conference
Lecture Materials
Exam
Lesson 2: Human Resources and Organization
A charge Chruden and Sherman noted , " can be defined as an organizational unit involved a group of duties and responsibilities that make it separate and distinct from the other charges .
It is the process of determining the elements or facts that make up the nature of a fee and that make it different from all the others on the organization.
The job descriptions is the detailed account of the powers or duties of the office (which the occupant does), the methods used to implement these functions or tasks ( how) and the objectives of the job (what it does ) .
The charge analysis is the process of obtaining , analyzing and recording information relating to the charges. It is a process of investigation into the activities of work and the demands of the workers, whatever the type or level of employment.
Video Conference
Lecture Materials
Exam
Lesson 3: Remuneration and Safety
When companies establish new positions within your company need to establish what are the characteristics of this post so that potential employees can learn what skills or abilities needed to be elected and if they meet all the requirements. This requires designing the job , this is done by setting the tasks and responsibilities that the person who has this post should do with your team.
After the post was designed to identify the tasks , duties and responsibilities that are expected to perform at work. Skills are also established that the person must possess to properly fulfill the tasks requested. This process is known as job analysis . This process is extremely important because it helps any person employed or contracted and meet the essential needs to have company on this post. This makes the company benefits because highly qualified hires and avoid problems due to lack of knowledge or skills.
In the analysis of jobs are two branches : the job description and specifications. The job description is a written summary of the duties, responsibilities and working conditions , plus it includes a list of details. Job specifications are the skills and details necessary to satisfactorily perform the job. When the description and job specification are very detailed help improve the quality of service and the company has a higher level of performance within a company because even though almost all companies are very similar positions , each has an end , political and working differently .
Video Conference:
Lecture Materials
Exam
Lesson 4: Relations

Wage policy is a set of guidelines, based on studies and assessments , designed to evenly distribute the amounts budgeted to compensate staff over a period of time, according to the merits and effectiveness of each.
In general, the compensation received varies according to the difficulty of the job, with supply and demand, with the ability , responsibility and education required for their execution , etc. . These generalizations are true, but they do not apply to specific cases and get specific rewards.
Video Conference:
Lecture Materials
Exam
Lesson 5: Information technology management
IT management is the discipline whereby all of the information technology resources of a firm are managed in accordance with its needs and priorities. These resources may include tangible investments like computer hardware, software, data, networks and data Centre facilities, as well as the staff who are hired to maintain them.
Managing this responsibility within a company entails many of the basic management functions, like budgeting, staffing, change management, and organizing and controlling, along with other aspects that are unique to technology, like software design, network planning, tech support etc.
Video Conference:
Lecture Materials
Exam
Lesson 6: Chief human resources officer
A Chief Human Resources Officer (CHRO) is a corporate officer who oversees all human resource management and industrial relations operations for an organization. Similar job titles include: Chief People Officer, Chief Personnel Officer, Executive Vice President of Human Resources and Senior Vice President of Human Resources.
CHROs may also be involved in board member selection and orientation, executive compensation, and succession planning. In addition, functions such as communications, facilities, public relations and related areas may fall within the scope of the CHRO role. Increasingly, the CHRO reports directly to the Chief Executive Officer and is a member of the most senior-level committees of the company (e.g., executive committee or office of the CEO).
Video Conference:
Lecture Materials
Exam
Lesson 7: Iso 9000 and ISO 14000
ISO 14000 is a family of standards related to environmental management that exists to help organizations (a) minimize how their operations (processes etc.) negatively affect the environment (i.e. cause adverse changes to air, water, or land); (b) comply with applicable laws, regulations, and other environmentally oriented requirements, and (c) continually improve in the above. ISO 14000 is similar to ISO 9000 quality management in that both pertain to the process of how a product is produced, rather than to the product itself. As with ISO 9000, certification is performed by third-party organizations rather than being awarded by ISO directly. The ISO 19011 audit standard applies when auditing for both 9000 and 14000 compliance at once. The requirements of ISO 14001 are an integral part of the European Union's Eco-Management and Audit Scheme (EMAS). EMAS's structure and material requirements are more demanding, foremost concerning performance improvement, legal compliance and reporting duties.
Video Conference:
Lecture Materials
Exam
Lesson 8: Organizational behavior
Organizational behavior is a field of study that investigates the impact that individuals, groups and structures have on behavior within an organization for the purpose of applying such knowledge towards improving an organization's effectiveness. It is an interdisciplinary field that includes sociology, psychology, communication, and management; and it complements the academic studies of organizational theory (which is focused on organizational and intra-organizational topics) and human resource studies (which is more applied and business-oriented). It may also be referred to as organizational studies or organizational science.
Video Conference:
Lecture Materials
Exam
Lesson 9: Organizational theory
Organizations, which are defined as "social units of people that are structured and managed to meet a need or to pursue collective goals ("Organizations")," are said to have risen in the United States within a variety of social and historical contexts. Several of those factors are credited with making organizations viable and necessary options for citizens, and they built on one another to bring organizations to the level of importance that they are at today.
In 1820, about 20% of the United States population was dependent on a wage income. That number increased to 90% by 1950. Generally, farmers and craftsmen were the only ones by 1950 who were not dependent on working for someone else; prior to that, most people were able to survive by hunting and farming their own food, making their own supplies, and remaining almost fully self-sufficient. As transportation became more efficient and technologies were further developed, self-sufficiency became an economically poor choice.
Video Conference:
Lecture Materials
Exam
Lesson 10: Human factors and ergonomics
Human factors and ergonomics (HF&E) is a multidisciplinary field incorporating contributions from psychology, engineering, biomechanics, mechanobiology, industrial design, graphic design, statistics, operations research and anthropometry. In essence it is the study of designing equipment and devices that fit the human body and its cognitive abilities. The two terms "human factors" and "ergonomics" are essentially synonymous.
Ergonomics (or human factors) is the scientific discipline concerned with the understanding of interactions among humans and other elements of a system, and the profession that applies theory, principles, data and methods to design in order to optimize human well-being and overall system performance.
Video Conference:
Lecture Materials
Exam


We understand how busy adults do not have time to go back to school. Now, it's possible to earn your degree in the comfort of your own home and still have time for yourself and your family. The Admissions office is here to help you, for additional information or to see if you qualify for admissions please contact us. If you are ready to apply please submit your Online Application and paste your resume and any additional comments/questions in the area provided. (Online Application) (Request Info)
Atlantic International University
800-993-0066 (Gratis en EUA)
808-924-9567 (Internacional)