Life Project Implemented Course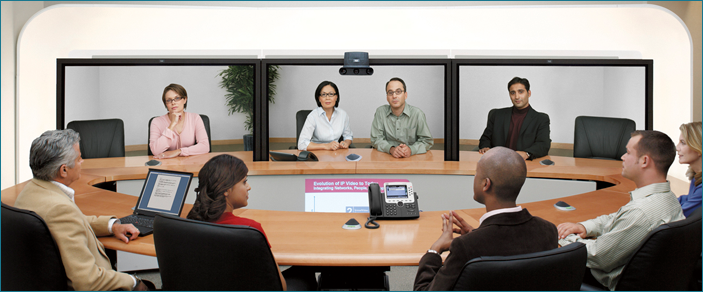 Life Project Implemented
The following course in LIFE PROJECT IMPLEMENTED is provided in its entirety by Atlantic International University's "Open Access Initiative " which strives to make knowledge and education readily available to those seeking advancement regardless of their socio-economic situation, location or other previously limiting factors. The University's Open Courses are free and do not require any purchase or registration, they are open to the public.
The course in LIFE PROJECT IMPLEMENTED contains the following:
Lessons in video format with explaination of theoratical content.
Complementary activities that will make research more about the topic , as well as put into practice what you studied in the lesson. These activities are not part of their final evaluation.
Texts supporting explained in the video.
The Administrative Staff may be part of a degree program paying up to three college credits. The lessons of the course can be taken on line Through distance learning. The content and access are open to the public according to the "Open Access" and " Open Access " Atlantic International University initiative. Participants who wish to receive credit and / or term certificate , must register as students.
Lesson 1: IMPORTANCE OF LIFE PLANNING

Although there has not been a clear definition established for well-being, it can be defined as "a special case for attitude". This definition serves two purposes of well-being: developing and testing a [systematic] theory for the structure of [interrelationships] among varieties of well-being and integration of well-being theory with the ongoing cumulative theory development in the fields of attitude of related research". One's well-being develops through assessments of their environment and emotions and then developing an interpretation of their own personal self. There are two different types of well-being: cognitive and affective.
Video Conference
Lecture Materials

Exam
Lesson 2: VITALITY AND PERSONAL GROWTH
Knowledge of myself: How can you set goals, go about life, and have relationships if you don't know who you are or what you want? You really can't. To not know yourself leads to confusion and wasting much time in hit and miss situations. We tend to underestimate the importance of knowing ourselves. Many of us go through each day reacting to events and just getting by rather than making conscious choices based on who we are and what we want. When we don't know where we are headed it's hard to set goals, get motivated and determine the best course of action. Before we can do any of these things we must establish who we are.
Lecture Materials
Exam
Lesson 3: VITALITY AND PERSONAL GROWTH II
Have you stopped to wonder what the goal of human life might be? While each day contains unique quests for happiness, any happiness we do attain remains with us only temporarily. Then, after each phase of happiness passes, have you noticed that only an underlying dissatisfaction remains inside? This dissatisfaction prompts the next quest for happiness which again is, by nature, temporary. And so the cycle continues.. Aware of this, you may question whether permanent happiness even exists; and if it did, how could it be attained?
Permanent happiness is, the goal of human life and is experienced continuously upon attaining Self-realization.
But what exactly is Self-realization? It is to know and experience directly who You really are! By discovering the real eternal nature of "Who am I", true permanent happiness is attained.
Video Conference:
Lecture Materials

Exam
Lesson 4: PERSONALITY

Spiritual psychology makes a distinction between soul and personality. Soul is the spiritual essence with spiritual potentials, latent within us but hopefully becoming actualized and manifested in our lives. Personality is the composite three parts of our expressing self: mental, emotion, and physical.
Our soul is the spiritual possibility within us. It is the essence in us which has originated from the Spiritual Source, the Central Sun, God. Thus, each soul contains spiritual qualities and intuitive knowing. If we enter into our soul, into soul-consciousness, we then know our self as droplets of Light, Love and Spiritual Will. And we can find all spiritual qualities and spiritual insight right in our own being. So our aim is to be in our soul consciousness, our soul knowing, which is the same as finding our spiritual essence, our spiritual nature, and who we really are.
Video Conference:
Lecture Materials

Exam
Lesson 5: PERSONALITY II
What are the big five dimensions of personality: Personality researchers have proposed that there are five basic dimensions of personality. Today, many contemporary personality psychologists believe that there are five basic dimensions of personality, often referred to as the "Big 5" personality traits. Previous trait theorist had suggested a various number of possible traits, including Gordon Allport's list of 4,000 personality traits, Raymond Cattell's 16 personality factors and Hans Eysenck's three-factor theory. However, many researchers felt that Cattell's theory was too complex and Eysenck's was too limited in scope. As a result, the five-factor theory emerged to describe the basic traits that serve as the building blocks of personality
Lecture Materials
Exam
Lesson 6: PERSONALITY III
The id is the only component of personality that is present from birth. This aspect of personality is entirely unconscious and includes of the instinctive and primitive behaviors. According to Freud, the id is the source of all psychic energy, making it the primary component of personality.
The id is driven by the pleasure principle, which strives for immediate gratification of all desires, wants, and needs. If these needs are not satisfied immediately, the result is a state anxiety or tension. For example, an increase in hunger or thirst should produce an immediate attempt to eat or drink. The id is very important early in life, because it ensures that an infant's needs are met. If the infant is hungry or uncomfortable, he or she will cry until the demands of the id are met. However, immediately satisfying these needs is not always realistic or even possible. If we were ruled entirely by the pleasure principle, we might find ourselves grabbing things we want out of other people's hands to satisfy our own cravings. This sort of behavior would be both disruptive and socially unacceptable. According to Freud, the id tries to resolve the tension created by the pleasure principle through the primary process, which involves forming a mental image of the desired object as a way of satisfying the need.
Lecture Materials
Exam
Lesson 7: INTEGRATION WITH EXTERNAL REALITY

An individual's internal reality corresponds to a collection of processes, representations, and affects that are essentially (but not only) unconscious, which Sigmund Freud referred to as "psychical reality." It thus contains the representations of the world that the subject has formed, fantasies stemming from unconscious desires, and universal fantasy structures: the primal fantasies. For the analyst, it has an existence and efficiency that are comparable to physical reality.
External reality, also called material reality, subsumes the objects of our physical environment, the subject's body, and the subject's inscribed place in society.
These two concepts exist in a dialectical and sometimes paradoxical relation throughout Freud's work. They presuppose a theorization of each one taken separately and of their interconnection. In other words, what is at stake is knowing how material reality becomes internalized and how a reality that is initially completely subjective is gradually constituted as external.
Lecture Materials
Exam
Lesson 8: MODEL OF EDUCATION FOR SELF-REALIZATION
Realization Approach: The Self Realization (SR) Approach is an intrapersonal value-expectancy theory that applies the concept of performance to human behavior. This model recognizes the role of genetics in performance and the innate differences in human potential. By acknowledging genetics as a limiting biological factor in performance, the SR approach emphasizes components of human performance that can be modified (those that are within the control of the individual). Also, by acknowledging the innate differences in human potential, the SR Approach stresses reaching one's "own" potential. Both a strength and a weakness of this theory is the subjective nature of Self Realization.
In developing this theory, the original goal of the author was to create a systematically integrated model that could be utilized to predict and modify athletic performance. The author first chose what he believed to be the strongest predictors and most essential attributes of optimal performances and performers via his own personal experiences.
Lecture Materials
Exam
Lesson 9: LIFE PLANNING PROGRAM
LIFE PLANNING: A goal without a plan is just a wish. Antoine de Saint-Exupery To be successful in your life, you need to have a life plan. Without a plan, many of your dreams will only be dreams. A life plan, on the other hand, will help you turn your dreams into reality. It works because it gives you not a just a destination, but also a way to get there. A life plan doesn't have to be complicated. It should answer just two questions:
1. What is your destination?
2. How will you get there?
Let's look at them one by one.
Lecture Materials
Exam
Lesson 10: TRANSCENDENT INTEGRATION
GOD AS THE OBJECT AND PURPOSE OF SEARCH: The meaning of life is a philosophical question concerning the significance of life or existence in general. It can also be expressed in different forms, such as "Why are we here?", "What is life all about?", and "What is the purpose of existence?" It has been the subject of much philosophical, scientific, and theological speculation throughout history. There have been a large number of proposed answers to these questions from many different cultural and ideological backgrounds. The meaning of life is in the philosophical and religious conceptions of existence, social ties, consciousness, and happiness, and borders on many other issues, such as symbolic meaning, ontology, value, purpose, ethics, good and evil, free will, the existence of one or multiple gods, conceptions of God, the soul, and the afterlife. Scientific contributions focus primarily on describing related empirical facts about the universe, exploring the context and parameters concerning the 'how' of life. Science also studies and can provide recommendations for the pursuit of well-being and a related conception of morality.
Lecture Materials
Exam
We understand how busy adults do not have time to go back to school. Now, it's possible to earn your degree in the comfort of your own home and still have time for yourself and your family. The Admissions office is here to help you, for additional information or to see if you qualify for admissions please contact us. If you are ready to apply please submit your Online Application and paste your resume and any additional comments/questions in the area provided. (Online Application) (Request Info)
Atlantic International University
800-993-0066 (Gratis en EUA)
808-924-9567 (Internacional)