Organizational Psychology course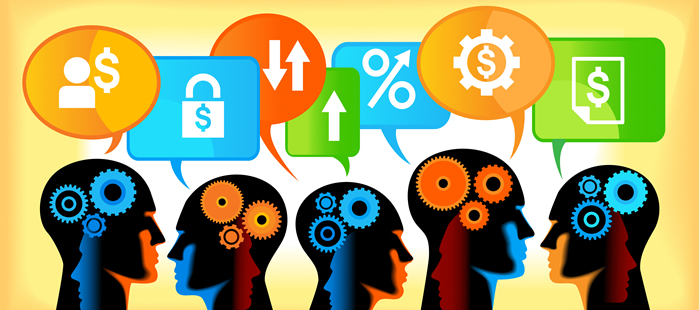 Organizational Psychology
The following course in Organizational Psychology is provided in its entirety by Atlantic International University's "Open Access Initiative " which strives to make knowledge and education readily available to those seeking advancement regardless of their socio-economic situation, location or other previously limiting factors. The University's Open Courses are free and do not require any purchase or registration, they are open to the public.
The course in Organizational Psychology contains the following:
Lessons in video format with explaination of theoratical content.
Complementary activities that will make research more about the topic , as well as put into practice what you studied in the lesson. These activities are not part of their final evaluation.
Texts supporting explained in the video.
Evaluation questionnaire, that will grant access to the next lesson after approval.
Final exam for overall evaluation of the course.
The Administrative Staff may be part of a degree program paying up to three college credits. The lessons of the course can be taken on line Through distance learning. The content and access are open to the public according to the "Open Access" and " Open Access " Atlantic International University initiative. Participants who wish to receive credit and / or term certificate , must register as students.
Lesson 1:
ORGANIZATIONAL PSYCHOLOGY
Psychologists involved in organizational psychology are concerned with the issues of leadership, job satisfaction, employee motivation, organization communication, conflict management, organizational change, and group processes within an organization. Organizational psychologists often conduct surveys of employee attitudes to get ideas about what employees believe are an organization's strengths and weaknesses. Usually serving in the role of a consultant, an organizational psychologist makes recommendations on ways problem areas can be improved. For example, low job satisfaction might be improved by allowing employees to participate in making certain company decisions, and poor communication might be improved by implementing an employee suggestion system.
Video Conference
Lecture Materials
Exam
Lesson 2: MOTIVATION
The emphasis is on attending to others, fitting in, and harmonious interdependence with them. American culture neither assumes nor values such an overt connectedness among individuals. In contrast, individuals seek to maintain their independence from others by attending to the self and by discovering and expressing their unique inner attributes. As proposed herein, these construal are even more powerful than previously imagined. Theories of the self from both psychology and anthropology are integrated to define in detail the difference between a construal of the self as independent and a construal of the self as interdependent. Each of these divergent construal should have a set of specific consequences for cognition, emotion, and motivation; these consequences are proposed and relevant empirical literature is reviewed. Focusing on differences in self-construal enables apparently inconsistent empirical findings to be reconciled, and raises questions about what have been thought to be culture-free aspects of cognition, emotion, and motivation.
Video Conference
Lecture Materials
Exam
Lesson 3: LEADERSHIP
An essential part of management is co-ordinating the activities of people and guiding their efforts towards the goals and objectives of the organization. This involves the process of leadership and the choice of an appropriate form of action and behavior. Leadership is a central feature of organizational performance. The manager must understand the nature of leadership influence and factors which determine relationships with other people, and the effectiveness of the leadership relationship.
There are many ways of looking at leadership and many interpretations of its meaning. Leadership might be interpreted in simple terms, such as 'getting others to follow' or 'getting people to do things willingly', or interpreted more specifically, for example as 'the use of authority in decision-making'. It may be exercised as an attribute of position, or because of personal knowledge or wisdom. Leadership might be based on a function of personality, or it can be seen as a behavioral category. It may also be viewed in terms of the role of the leaders and their ability to achieve effective performance from others
Video Conference:
Lecture Materials
Exam
Lesson 4: EMOTIONAL BEHAIVOR IN ORGANIZATIONS

Recruitment and induction is the process of finding, hiring and initiating employees. This is also referred to as full life-cycle recruiting. Most employers create and administer this process to ensure effective and efficient recruiting. This process is also implemented to ensure hiring managers comply with policies, such as affirmative action, equal opportunity employment and non-discrimination.
Job Description Before a job opening is filled, the Personnel Management department works with hiring managers to create a new job description, or ensure the job description for the job opening is current and accurate. Reviewing a job description when a job opens is an efficient procedure to continually improve an organization's structure, as well as evaluate competencies and wages for each position within the organization
Video Conference:
Lecture Materials
Exam
Lesson 5: JOB EVALUATIONS
Evaluation in many of today's organizations is ad hoc, not aligned to strategy, underfunded, and underused. We have found this to be true regardless of sector, type or size of organization, or whether they are for profit, philanthropic, or nonprofit organizations. Often times, this situation has led to monitoring and evaluation efforts being perceived as adding little value to organization decision makers, and a perception that monitoring and evaluation efforts are not worth their cost.
At the same time, evaluation as a tool for strategic learning is gaining traction within the philanthropic field. This focus on learning is generating interest in evaluation methods and approaches that provide the insights needed to inform strategic decisions. Though concerns about the value of evaluation continue, foundations and nonprofits are increasing their investments in evaluation – and are experimenting with new approaches – expecting that they will help increase their effectiveness and impact.
Video Conference:
Lecture Materials
Exam
Lesson 6: EMPLOYEE RECRUITMENT & SELECTION

Recruitment and selection is an important, time-consuming and expensive process. Effective and non-discriminatory selection of staff used of human resources, and reduces the chance of costly errors. It is essential to good administrative and educational practice.
Selections of positions within any company are based on the principles of appointment on merit and the provision of equal employment opportunity. The appointment of staff must be made on the basis of the individual capacity of the person having particular regard to the knowledge, skills, qualifications, experience and potential for future development of that person in their employment.
Video Conference:
Lecture Materials
Exam
Lesson 7: EMPLOYEE TRAINING & DEVELOPMENT

Training refers to a planned effort by a company to facilitate employees' learning of job-related competencies. These competencies include knowledge, skills, or behaviours that are critical for successful job performance in the immediate term or near future. This is in contrast with development, which is training that provides employees with competencies for anticipated future jobs and roles. The goal of training is for employees to master the knowledge, skill, and behaviours emphasized in training programs and to apply them to their day-to-day activities. Recently it has been acknowledged that to impart a competitive advantage, training has to involve more than just basic skill development and training to gain a competitive advantage.
Video Conference:
Lecture Materials
Exam
Lesson 8: PERFORMANCE MANAGEMENT AND APPRAISAL
"In a knowledge economy, organizations rely heavily on their intangible assets to build value. Consequently, performance management at the individual employee level is essen­tial and the business case for implementing a system to measure and improve employee performance is strong." Management time and effort to increase performance not only meets this goal; it also decreases turnover rates.

How do we manage performance within the organization? The most common part of the process, and the one with which we are most familiar, is the process of the performance appraisal, or evaluation. In this lesson, we will use the phrases performance evaluation, per­formance appraisal, and appraisal interchangeably. However, the performance appraisal process is not the only thing that's done in performance management.
Video Conference:
Lecture Materials
Exam
Lesson 9: EMPLOYEE TERMINATION
Terminating employees is one of the most unpleasant aspects of a business owner or manager's job duties, but sometimes it is absolutely necessary in order to continue the business of the employer. But if terminating an employee is necessary, then it should be performed in the most ethical, and professional manner possible. Following the proper protocol in conducting the termination softens the blow to the terminated employee (who is very often surprised that they are being terminated); protects the business from potential litigation arising from the termination; and reassures the owner or manager that they did the right thing. Whether the terminated employee was a good worker or a bad worker is irrelevant. The decision to terminate an employee, once made, sets in motion a number of duties of the employer to handle the termination in a professional manner preserving the dignity of the terminated employee and protecting the employer's interests as the employer does not want to see an angry former employee down the road in court.
Video Conference:
Lecture Materials
Exam
Lesson 10: GROUP AND TEAMWORK
Drawing from the field of sociology, a group is defined as two or more freely interacting individuals who share collective norms and goals and have a common identity. Organizational psychologist Edgar Schein shed additional light on this concept by drawing instructive distinctions between a group, a crowd, and an organization:  The size of a group is thus limited by the possibilities of mutual interaction and mutual awareness. Mere aggregates of people do not fit this definition because they do not interact and do not perceive themselves to be a group even if they are aware of each other as, for instance, a crowd on a street corner watching some event.
Video Conference:
Lecture Materials
Exam


We understand how busy adults do not have time to go back to school. Now, it's possible to earn your degree in the comfort of your own home and still have time for yourself and your family. The Admissions office is here to help you, for additional information or to see if you qualify for admissions please contact us. If you are ready to apply please submit your Online Application and paste your resume and any additional comments/questions in the area provided. (Online Application) (Request Info)
Atlantic International University
800-993-0066 (Gratis en EUA)
808-924-9567 (Internacional)