Personnel Administration course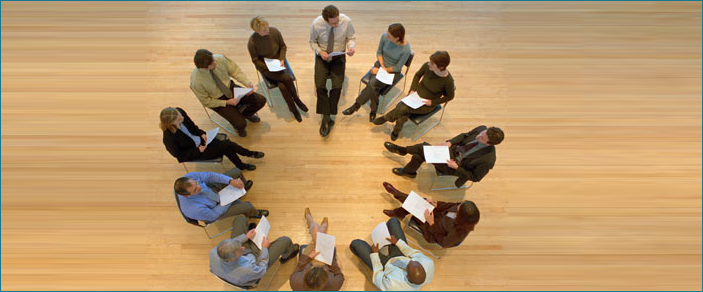 Personnel Administration
The following course in Personnel Administration is provided in its entirety by Atlantic International University's "Open Access Initiative " which strives to make knowledge and education readily available to those seeking advancement regardless of their socio-economic situation, location or other previously limiting factors. The University's Open Courses are free and do not require any purchase or registration, they are open to the public.
The course in Personnel Administration contains the following:
Lessons in video format with explaination of theoratical content.
Complementary activities that will make research more about the topic , as well as put into practice what you studied in the lesson. These activities are not part of their final evaluation.
Texts supporting explained in the video.
Evaluation questionnaire, that will grant access to the next lesson after approval.
Final exam for overall evaluation of the course.
The Administrative Staff may be part of a degree program paying up to three college credits. The lessons of the course can be taken on line Through distance learning. The content and access are open to the public according to the "Open Access" and " Open Access " Atlantic International University initiative. Participants who wish to receive credit and / or term certificate , must register as students.
Lesson 1: The World of Personnel Administration
The management process of an organization's workforce, or human resources. It is responsible for the attraction, selection, training, assessment, and rewarding of employees, while also overseeing organizational leadership and culture and ensuring compliance with employment and labor laws. In circumstances where employees desire and are legally authorized to hold a collective bargaining agreement, HR will also serve as the company's primary liaison with the employees' representatives (usually a trades union).
HR is a product of the human relations movement of the early 20th century, when researchers began documenting ways of creating business value through the strategic management of the workforce. The function was initially dominated by transactional work, such as payroll and benefits administration, but due to globalization, company consolidation, technological advancement, and further research, HR now focuses on strategic initiatives like mergers and acquisitions, talent management, succession planning, industrial and labor relations, and diversity and inclusion.
Video Conference
Lecture Materials
Exam
Lesson 2: Jobs Analysis and Design
Job analysis is the important process of identifying the content of a job in terms of activities involved and attributes needed to perform the work and identifies major job requirements. Job analysis was conceptualized by two of the founders of industrial/organizational psychology, Frederick Taylor and Lillian Moller Gilbreth in the early 20th century. Job analyses provide information to organizations which helps to determine which employees are best fit for specific jobs. Through job analysis, the analyst needs to understand what the important tasks of the job are, how they are carried out, and the necessary human qualities needed to complete the job successfully. The process of job analysis involves the analyst describing the duties of the incumbent, then the nature and conditions of work, and finally some basic qualifications.
Video Conference
Lecture Materials
Exam
Lesson 3: Wages and Salaries
A salary is a form of periodic payment from an employer to an employee, which may be specified in an employment contract. It is contrasted with piece wages, where each job, hour or other unit is paid separately, rather than on a periodic basis. From the point of a view of running a business, salary can also be viewed as the cost of acquiring and retaining human resources for running operations, and is then termed personnel expense or salary expense. In accounting, salaries are recorded in payroll accounts.
Salary is a fixed amount of money or compensation paid to an employee by an employer in return for work performed. Salary is commonly paid in fixed intervals, for example, monthly payments of one-twelfth of the annual salary.
Video Conference:
Lecture Materials
Exam
Lesson 4: Human Resource Planning

Recruitment refers to the process of attracting, screening, selecting, and onboarding a qualified person for a job. At the strategic level it may involve the development of an employer brand which includes an "employee offering". The stages of the recruitment process include: job analysis and developing some person specification; the sourcing of candidates by networking, advertising, and other search methods; matching candidates to job requirements and screening individuals using testing (skills or personality assessment); assessment of candidates' motivations and their fit with organizational requirements by interviewing and other assessment techniques. The recruitment process also includes the making and finalizing of job offers and the induction and onboarding of new employees.
Video Conference:
Lecture Materials
Exam
Lesson 5: Outsourcing
In business, outsourcing is the contracting out of a business process to a third-party. The term "outsourcing" became popular in the United States near the turn of the 21st century. Outsourcing sometimes involves transferring employees and assets from one firm to another, but not always. Outsourcing is also used to describe the practice of handing over control of public services to for-profit corporations.
Outsourcing includes both foreign and domestic contracting, and sometimes includes offshoring or relocating a business function to another country. Financial savings from lower international labor rates is a big motivation for outsourcing/offshoring.
Video Conference:
Lecture Materials
Exam
Lesson 6: Joint Venture
A joint venture (JV) is a business agreement in which the parties agree to develop, for a finite time, a new entity and new assets by contributing equity. They exercise control over the enterprise and consequently share revenues, expenses and assets. There are other types of companies such as JV limited by guarantee, joint ventures limited by guarantee with partners holding shares.
In European law, the term 'joint-venture' (or joint undertaking) is an elusive legal concept, better defined under the rules of company law. In France, the term 'joint venture' is variously translated as 'association d'entreprises', 'entreprise conjointe', 'coentreprise' or 'entreprise commune'. But generally, the term societe anonyme loosely covers all foreign collaborations. In Germany, 'joint venture' is better represented as a 'combination of companies' (Konzern).
Video Conference:
Lecture Materials
Exam
Lesson 7: Training and development

Human Resource Management, training and development is the field which is concerned with organizational activity aimed at bettering the performance of individuals and groups in organizational settings. It has been known by several names, including human resource development, and learning and development. Harrison observes that the name was endlessly debated by the Chartered Institute of Personnel and Development during its review of professional standards in 1999/2000. "Employee Development" was seen as too evocative of the master-slave relationship between employer and employee for those who refer to their employees as "partners" or "associates" to feel comfortable with. "Human Resource Development" was rejected by academics, who objected to the idea that people were "resources" &m dash; an idea that they felt to be demeaning to the individual. Eventually, the CIPD settled upon "Learning and Development", although that was itself not free from problems, "learning" being an overgeneral and ambiguous name. Moreover, the field is still widely known by the other names
Video Conference:
Lecture Materials
Exam
Lesson 8: Mentorship and Training
Mentorship is a personal developmental relationship in which a more experienced or more knowledgeable person helps to guide a less experienced or less knowledgeable person. However, true mentoring is more than just answering occasional questions or providing ad hoc help. It is about an ongoing relationship of learning, dialogue, and challenge.
The person in receipt of mentorship may be referred to as a protégé (male), a protégée (female), an apprentice or, in recent years, a mentee.
"Mentoring" is a process that always involves communication and is relationship based, but its precise definition is elusive.
Video Conference:
Lecture Materials
Exam
Lesson 9: Organization development
Organization development (OD) is a deliberately planned, organization-wide effort to increase an organization's effectiveness and/or efficiency. OD theorists and practitioners define it in various ways. Its multiplicity of definition reflects the complexity of the discipline and is responsible for its lack of understanding. For example, Vasudevan has referred to OD being about promoting organizational readiness to meet change, and it has been said that OD is a systemic learning and development strategy intended to change the basics of beliefs, attitudes and relevance of values, and structure of the current organization to better absorb disruptive technologies, shrinking or exploding market opportunities and ensuing challenges and chaos. It is worth understanding what OD is not. It is not training, personal development, team development, HRD (human resource development), L&D (learning and development) or a part of HR although it is often mistakenly understood as some or all of these. OD interventions are about change so involve people - but OD also develops processes, systems and structures. The primary purpose of OD is to develop the organization, not to train or develop the staff
Video Conference:
Lecture Materials
Exam
Lesson 10: Human resources
Human resources is the set of individuals who make up the workforce of an organization, business sector, or economy. "Human capital" is sometimes used synonymously with human resources, although human capital typically refers to a more narrow view (i.e., the knowledge the individuals embody and can contribute to an organization). Likewise, other terms sometimes used include "manpower", "talent", "labor", or simply "people".
Video Conference:
Lecture Materials
Exam


We understand how busy adults do not have time to go back to school. Now, it's possible to earn your degree in the comfort of your own home and still have time for yourself and your family. The Admissions office is here to help you, for additional information or to see if you qualify for admissions please contact us. If you are ready to apply please submit your Online Application and paste your resume and any additional comments/questions in the area provided. (Online Application) (Request Info)
Atlantic International University
800-993-0066 (Gratis en EUA)
808-924-9567 (Internacional)