Theories of Learning Course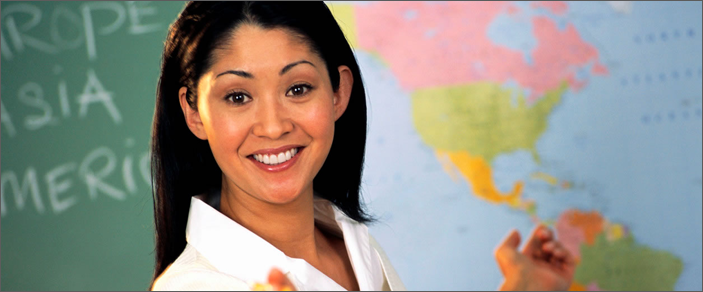 Theories of Learning
The following course in Theories of Learning is provided in its entirety by Atlantic International University's "Open Access Initiative " which strives to make knowledge and education readily available to those seeking advancement regardless of their socio-economic situation, location or other previously limiting factors. The University's Open Courses are free and do not require any purchase or registration, they are open to the public.
The course in Theories of Learning contains the following:
Lessons in video format with explaination of theoratical content.
Complementary activities that will make research more about the topic , as well as put into practice what you studied in the lesson. These activities are not part of their final evaluation.
Texts supporting explained in the video.
The Administrative Staff may be part of a degree program paying up to three college credits. The lessons of the course can be taken on line Through distance learning. The content and access are open to the public according to the "Open Access" and " Open Access " Atlantic International University initiative. Participants who wish to receive credit and / or term certificate , must register as students.
Lesson 1: LEARNING THEORIES OVERVIEW

Learning theories are conceptual frameworks that describe how information is absorbed, processed, and retained during learning. Cognitive, emotional, and environmental influences, as well as prior experience, all play a part in how understanding, or a world view, is acquired or changed, and knowledge and skills retained. Behaviorists look at learning as an aspect of conditioning and will advocate a system of rewards and targets in education. Educators who embrace cognitive theory believe that the definition of learning as a change in behavior is too narrow and prefer to study the learner rather than their environment, and in particular the complexities of human memory. Those who advocate constructivism believe that a learner's ability to learn relies to a large extent on what they already know and understand, and that the acquisition of knowledge should be an individually tailored process of construction.
Video Conference
Lecture Materials
Exam
Lesson 2: BEHAVIORIST THEORIES
Behaviorism is an approach to psychology that combines elements of philosophy, methodology, and theory. It emerged in the early twentieth century as a reaction to mentalistic psychology, which often had difficulty making predictions that could be tested using rigorous experimental methods. The primary tenet of behaviorism, as expressed in the writings of John B. Watson, B. F. Skinner, and others, is that psychology should concern itself with the observable behavior of people and animals, not with unobservable events that take place in their minds. The behaviorist school of thought maintains that behaviors as such can be described scientifically without recourse either to internal physiological events or to hypothetical constructs such as thoughts and beliefs. From early psychology in the 19th century, the behaviorist school of thought ran concurrently and shared commonalities with the psychoanalytic and Gestalt movements in psychology into the 20th century; but also differed from the mental philosophy of the Gestalt psychologists in critical ways.
Lecture Materials
Exam
Lesson 3: COGNITIVIST THEORIES
In psychology, cognitivism is a theoretical framework for understanding the mind that gained credence in the 1950s. The movement was a response to behaviorism, which cognitivists said neglected to explain cognition. Cognitive psychology derived its name from the Latin cognoscere, referring to knowing and information, thus cognitive psychology is an information-processing psychology derived in part from earlier traditions of the investigation of thought and problem solving. Behaviorists acknowledged the existence of thinking, but identified it as a behavior. Cognitivists argued that the way people think impacts their behavior and therefore cannot be a behavior in and of itself. Cognitivists later argued that thinking is so essential to psychology that the study of thinking should become its own field. Cognitivism has two major components, one methodological, the other theoretical.
Video Conference:
Lecture Materials

Exam
Lesson 4: CONSTRUCTIVIST, SOCIAL, AND SITUATIONAL THEORIES
Formalization of the theory of constructivism is generally attributed to Jean Piaget, who articulated mechanisms by which knowledge is internalized by learners. He suggested that through processes of accommodation and assimilation, individuals construct new knowledge from their experiences. When individuals assimilate, they incorporate the new experience into an already existing framework without changing that framework. This may occur when individuals' experiences are aligned with their internal representations of the world, but may also occur as a failure to change a faulty understanding; for example, they may not notice events, may misunderstand input from others, or may decide that an event is a fluke and is therefore unimportant as information about the world.
Video Conference:
Lecture Materials

Exam
Lesson 5: MOTIVATIONAL AND HUMORIST THEORIES
Humanistic psychology is a psychological perspective which rose to prominence in the mid-20th century in response to Sigmund Freud's psychoanalytic theory and B.F. Skinner's Behaviorism. With its roots running from Socrates through the Renaissance, this approach emphasizes an individual's inherent drive towards self-actualization and creativity. It typically holds that people are inherently good. It adopts a holistic approach to human existence and pays special attention to such phenomena as creativity, free will, and human potential. It encourages viewing ourselves as a whole person greater than the sum of our parts and encourages self-exploration rather than the study of behavior in other people.
Lecture Materials
Exam
Lesson 6: DESIGN THEORIES & MODELS (PRESCRIPTIVE)
According to the Design-Based Research Collective, the central goals of designing learning environments and developing theories or "prototheories" of learning are intertwined. Second, development and research take place through continuous cycles of design, enactment, analysis, and redesign. Third, research on designs must lead to sharable theories that help communicate relevant implications to practitioners and other educational designers. Fourth, research must account for how designs function in authentic settings. It must not only document success or failure but also focus on interactions that refine our understanding of the learning issues involved.
Lecture Materials
Exam
Lesson 7: IDENTITY THEORIES

Social relation can refer to a multitude of social interactions, regulated by social norms, between two or more people, with each having a social position and performing a social role. In sociological hierarchy, social relation is more advanced than behavior, action, social behavior, social action, social contact and social interaction. Social relations form the basis of concepts such as social organization, social structure, social movement and social system.
Lecture Materials
Exam
Lesson 8: LIVING EDUCATIONAL THEORY
Living educational theory was first clearly defined and developed by California Professor William Barry in Liz Atkins and Susan Wallace's book (2012), Qualitative Research in Education. This book was one of four in a series regarding best practice progressive research methods in educational research. The originality and uniqueness of Barry's development of living educational theory (LET) action research is the importance of gaining ontological weight through the action research process. Ontological weight empowers the researcher's ability, and the ability of other people involved in the action research project, to have the research experience and focus of the research be transformational and add, or at least reinforce, a sense of meaning in learning and life.
Lecture Materials
Exam
Lesson 9: ACTIVITY THEORY
Activity theory is an umbrella term for a line of eclectic social sciences theories and research with its roots in the Soviet psychological activity theory pioneered by Lev Vygotsky, Alexei Leont'ev and Sergei Rubinstein. These scholars sought to understand human activities as complex, socially situated phenomena and to go beyond paradigms of reflexology (the teaching of Vladimir Bekhterev and his followers) and physiology of higher nervous activity (the teaching of Ivan Pavlov and his school), psychoanalysis and behaviorism. It became one of the major psychological approaches in the former USSR, being widely used in both theoretical and applied psychology, and in education, professional training, ergonomics, social psychology and work psychology.
Lecture Materials
Exam
Lesson 10: BLOOM'S TAXONOMY & DISTRIBUTED COGNITION
Understanding that "taxonomy" and "classification" are synonymous helps dispel uneasiness with the term. Bloom's Taxonomy is a multi-tiered model of classifying thinking according to six cognitive levels of complexity. Throughout the years, the levels have often been depicted as a stairway, leading many teachers to encourage their students to climb to a higher (level of) thought. The lowest three levels are: knowledge, comprehension, and application. The highest three levels are: analysis, synthesis, and evaluation. The taxonomy is hierarchical where each level is subsumed by the higher levels. In other words, a student functioning at the 'application' level has also mastered the material at the 'knowledge' and 'comprehension' levels.
Lecture Materials
Exam
We understand how busy adults do not have time to go back to school. Now, it's possible to earn your degree in the comfort of your own home and still have time for yourself and your family. The Admissions office is here to help you, for additional information or to see if you qualify for admissions please contact us. If you are ready to apply please submit your Online Application and paste your resume and any additional comments/questions in the area provided. (Online Application) (Request Info)
Atlantic International University
800-993-0066 (Gratis en EUA)
808-924-9567 (Internacional)